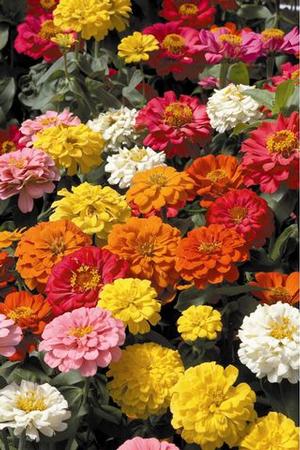 What's new in the Trial Gardens:
 Temperatures are finally starting to drop, and we have planted the first round of Fall/Winter Trial material for the 2014-15 season. Several varities of Kale, Cabbage, Pok Choi, Mustard and Lettuce can now be found in the AAS garden, as well as container trials.
Pansy, Viola and Snapdragon trials will be planted this week in AAS and Main Trial. Trailing varieties are also going into hanging baskets, and XL Pansies will be planted in container trials as well as in the ground.
What to keep an eye on:
 Cooler temperatures mean changing colors. Keep a look out for fall color to start showing up on trees and shrubs within the next few days.
Coming Soon:
It's time to start planning Spring Trials for 2015! This year we will be focusing on the following genus: Diascia, Fuchsia, Iberis, Linaria, Nemesia, Osteospermum, Phlox, Sutera and Mixes. We will also be trialing any new introductions. If you have any questions or would like to send us material to trial, please send an email through the Contact Us tab.